2023 Leadership Series- Building Bridges: Leading with Empathy and Civility
Wednesday, October 25, 2023 (8:00 AM - 12:00 PM) (CDT)
Description
Building Bridges: Leading with Empathy and Civility
Facilitated by Tracy Duran
Do you want to be right or effective? Effective leaders use civility, empathy, and compassion to build bridges and navigate conflict. In this dynamic workshop, participants will learn how to appreciate and leverage individual experiences, identities, and conflict styles to build relationships and lead across difference. If you want to have more productive conversations and a less polarized workplace and community, this interactive experience is for you!
This workshop is limited to 30 people.
About the Facilitator: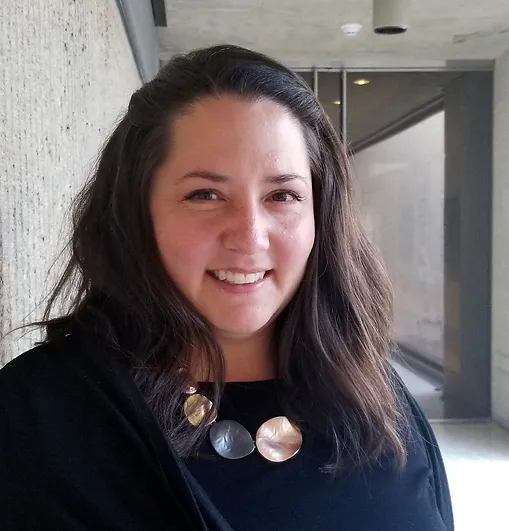 Tracy Duran is the founder of IDEATE Collaborative, LLC. Through her work in the community, she found her passion for intercultural development as she recognized the need for people and organizations to build a foundation of understanding for Diversity, Equity, and Inclusion. Tracy is passionate about leadership and organizational development through the lens of diversity, equity, and inclusion. She is a Qualified Administrator of the Intercultural Development Inventory and an authorized DiSC partner. 
As the Director of Studio Arts, Community Access, and Inclusion at the Des Moines Art Center, Tracy began her journey as an Interculturalist and DEI Practitioner. She provided vision and strategic leadership for programs that linked the Art Center's studio and community education classes to the museum and community through the development of innovative programming. In addition to her work in education, Tracy provided vision and leadership for the organization's inclusion efforts as they strived be a cultural resource for all in the community. 
Through both volunteer and professional experiences, Tracy has worked with various non- profits and programs that serve marginalized and underserved populations in the community. Tracy has dedicated her life to empowering youth and began mentoring kids at the age of 17 in Las Vegas, Nevada, where her identity and experiences were shaped. She is a daughter, mother, sister, aunt, artist, and active volunteer. She holds a BFA in painting and drawing from the University of Nevada, Las Vegas, and an MFA from California State University, Fullerton.
Tracy is a 2016 graduate of the Greater Des Moines Leadership Institute, is a past class project chair, is a member of the Board of Governors, and serves on the Equity and Inclusion Committee.
Thank you to Prairie Meadows for their support of the Equity & Inclusion Strategy & Education Project.
C3 Center
1910 Ingersoll Avenue



Des Moines

,

IA

50309

United States



Wednesday, October 25, 2023 (8:00 AM - 12:00 PM) (CDT)